Website : www.thairung.co.th
Our Story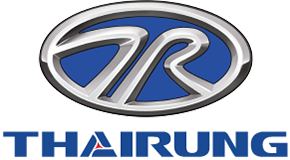 Thai Rung Union Car Plc was established in 1967 by Mr. Vichien Phaoenchoke, the king of modified pick-up trucks in Thailand. Originally called Thai Rung Engineering Co. Ltd., it changed its name to Thai Rung Union Car Co. Ltd. in 1973. The company was listed on the Stock Exchange of Thailand in 1994.
Thai Rung Union Car Plc has been doing business in the automotive industry for forty years now, as a Thai-owned company, ranging from product design and development through the production of dies and jigs and the manufacture of automotive parts, to contract assembly and modification of motor vehicles of various kinds, and in particular the modification of pick -up trucks into station wagons or seven-seater multi-purpose vehicles using its expertise in the design, development, and assembly of motor vehicles based on the skills and capabilities of its Thai personnel.
Thanks to Mr. Vichien Phaoenchoke's determination, from forty years ago, to create vehicles using Thai ingenuity, so as to offer his countrymen vehicles of the greatest possible utility and price value, nowadays the Company is able to produce seven-seater multi-purpose vehicles making full use of the skills and resourcefulness of its Thai personnel – vehicles that are widely known and accepted by people throughout the country.